Your Extended IT Nearshore
Development Team
Find the right IT Nearshore team to execute your strategic roadmap and lead your business' digital transformation
How We Can Help You Grow Your IT Team
As an IT nearshoring partner, we are committed to reaching your company's goals. We're here to help you by establishing, scaling, and successfully co-managing a nearshore software development team in Portugal.
Focus on your business core, and we'll take care of the rest.
Talent Acquisition and IT Recruitment
Processes
Methodologies
Infrastructure
Vacations
Downtimes
How To Build Your IT Nearshore Team
Get to Know Our 5-step Standard Process for Building a Service Team
---
You have a need. We assess which are the main requirements and scope of the challenge.
---
We evaluate in detail the requirements, and together, we discuss different approaches based on our models (see below).
---
Given the previous steps, we create a client proposal and share our Service Agreement.
---
You analyse and agree on the Service Agreement. It's a go!
---
Our Talent Acquisition Teams start building your team, to be deployed as soon as possible.
Find the Right IT Nearshore Development Team For Your Business Growth
Learn what operating model suits your team and your business best
Extended Team
Dedicated Development Team
Outsourcing T&M (time & materials)
What you need
Complement your existing team with our capability to scale with the needed Technical Competences
A Team to met your requirements when you don't have internal Technical Competences or time to build your own team
Add extra Technical Competences to your project
Your Responsibilities
Project Management

Define the requirements

Help on project roadmap definition

Project Management

People/Team technical Management

Growin Responsibilities

Scale the Team with required Team Members

Optional:
Help on Project Management
Team Management

Project Management

Project Deliverables on-time

Provide the best people with the Technical Competences required
Benefits

Share risks and responsibilities

Quick team scalability

Get mid to long-term projects done quickly

Trust on Growin to deliver the Team that you need

Get mid to long-term projects done quickly

Total control of Project and Team Management

Quick team scalability

Team Structure

Growin Service Manager

Software developers
UX/UI Designers
QA Specialists DevOps

Growin Service Manager

Project Manager / Scrum Master

Tech Lead
Software developers
UX/UI Designers
QA Specialists DevOps

Project Manager
Scrum Master
Product Owner
Software developers
UX/UI Designers
QA Specialists
DevOps F
unctional Analysts
Customer Stories
Powering IT Nearshore at Companies Worldwide
Our nearshore teams develop software on time and on budget for companies of any type of business. Find out what our worldwide customers have to say about what it's like to grow with us.
We Develop
People


Who Develop

Technology
IT Nearshore News
Did you know that Growin regularly shares interesting content about Technology?
Check our latest business resources by our IT nearshore experts
WEBINAR
What Should You Expect from an IT Services Partner
5 Criteria for Choosing the Perfect Nearshore Software Development Team
EBOOK
Learn how we build and evolve remote technical teams for your
business growth at Growin's Remote Outsourced Technology Center
Blog Posts
8 reasons why opting for a nearshore software development center will help your business grow
Benefits of Having an IT Nearshore Team in Portugal
IT Talent availability
Culture
Security & Quality of Life
Infrastructure
Communication skills
Country accessibility
Frequently Asked Questions (FAQs)
There are many good reasons for companies to grow their nearshore services centers in Portugal, the most relevant being the overall quality of life and stability, availability of IT talent and language skills, infrastructure, and incentives. As the westernmost country of mainland Europe acting as a door to the European market, Portugal is a gateway to the Americas & Africa, while in the same timezone as the UK.
The first step is to understand our customer's situation and cultural background. By investing our time in discovery calls and other helpful meetings, we are able to respond in a flexible and seamless way, taking into account organizational and project requirements. We treat each of our customers as unique, making sure they feel understood and represented.
To allow for a good fit with a client's organizational needs, we adjust to their requirements, whether by placing our software engineers in already existing specialized and/or multidisciplinary teams or by building tailored IT teams to deliver certain IT projects fast, on time, and on budget.
Our human resources-related processes cover the whole candidate's journey and employee lifecycle. We have a team dedicated to Talent Acquisition and Recruitment and another one to Talent and People Management. Every career plan is drawn in a flexible and customized way. Career planning is adapted to each employee's profile, experience, needs, and goals.
If you need, we have available Project Managers, Scrum Masters, Product Owners or Team Leaders to help you meet your expectations and milestones. On the "Discovery Meetings" stage, let us know if you need these competences on our side. We can also adapt to different communication and project management tools.
In Growin you'll find a solid, well-established IT service partner driven to seek and invest in the best talent available on the market and in a cutting-edge tech stack. We're a flexible and ready-to-adapt IT team that understands your processes, needs, and culture. By partnering up with us you won't have to worry about a thing; we take care of our IT talent with customized training and career planning, deliver excellent-quality code, monitor strategic KPIs, and act on improvements fast.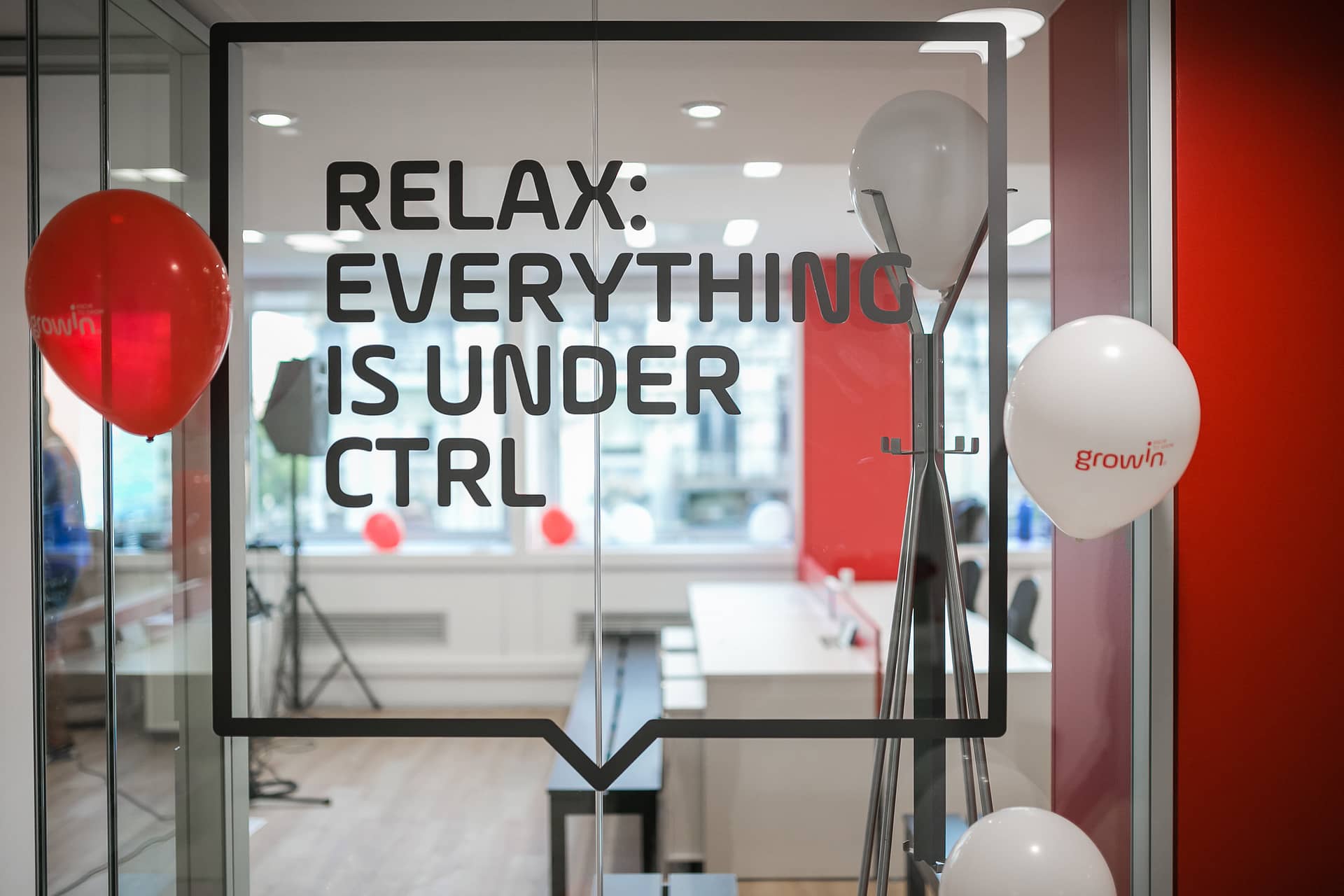 About us
Growin® is a consulting firm that provides IT services through specialized software development teams (outsourcing and nearshoring).
The company was founded in 2014, and has around 200 employees. It was elected as a Great Place to Work and more recently was considered a Top B2B company in Western Europe. Growin has competency centers in Lisbon and Porto, which work with different technologies (frontend and backend) and operate for different countries worldwide. Growin is a JOYN Group company. For more information, visit www.growin.com.
Copyright© Growin® 2021. All rights reserved.