< Back
November 11, 2022
IT Consultants: Why Portugal is the Answer
Need a boost of excitement in your career? Here's why Portugal's vibrant culture, social life, and weather make it the perfect place for IT consultants.
IT Consultants
Opportunity
Portugal
Why Portugal is the Answer for IT Consultants
Portugal is without a doubt one of the best countries for expats to move to. IT professionals across the globe flock to Portugal to enjoy new career opportunities, sublime weather, a relatively low cost of living, and gracious locals.
Quality of Life
Impressively, Portugal ranks #4 in the InterNations Quality of Life Index. This well-deserved standing is a result of many culminating factors—with expats being able to easily settle into their new home so easily being one of them. Believe it or not, 42% of expats feel completely at home in the country. Not to mention, Portugal ranks as the 4th safest country in the world, according to the Global Peace Index. That's right, in this European coastal country, you can have your cake and eat it, too.
Cost of Living
Portugal's low cost of living makes it an ideal place for IT consultants looking to get more bang for their hard-earned buck. The cost of living in Portugal is 42% lower than in the United States. In general, expats pay less for transportation, utilities, healthcare, and groceries while maintaining a high quality of life.
Culture
The Portuguese are a very proud people, and as such, hold several cultural festivals and community fairs to showcase this passion for the world. The Portuguese are especially passionate about their history and therefore love events that celebrate their roots. Between events, you can enjoy medieval castles, cathedrals, and Roman ruins galore. What's more, IT consultants living in Portugal will enjoy a vibrant art scene, fine cuisine (often without the price tag), and an electric sports culture.
Furthermore, family is the foundation of social culture in Portugal. It is common to find three generations living under the same roof. Work parties are common and often include workers' families. Feel free to bring the kids!
Last but not the least—how could we talk about Portuguese culture and not pay homage to the food scene? Such a unique blend of Eastern and Mediterranean influences is sure to awaken any palette. Fresh seafood stars on the coast, while fine cuts of beef, lamb, and pork stop the show inland.
Social Scene
Portuguese people are known for being incredibly friendly and welcoming to guests. Not to mention, the country boasts more fluent English speakers than any other southern European country. So, IT consultants will find plenty of social life in local cafes, bars, and restaurants late into the night.
The Portuguese also love music and often perform what is known as the Fado experience. Fado is a melancholic form of music performed by a singer, a Spanish guitar, and the 12-string Portuguese guitar. If strings aren't your thing, sports fans can surely appreciate the country's love for the game of football.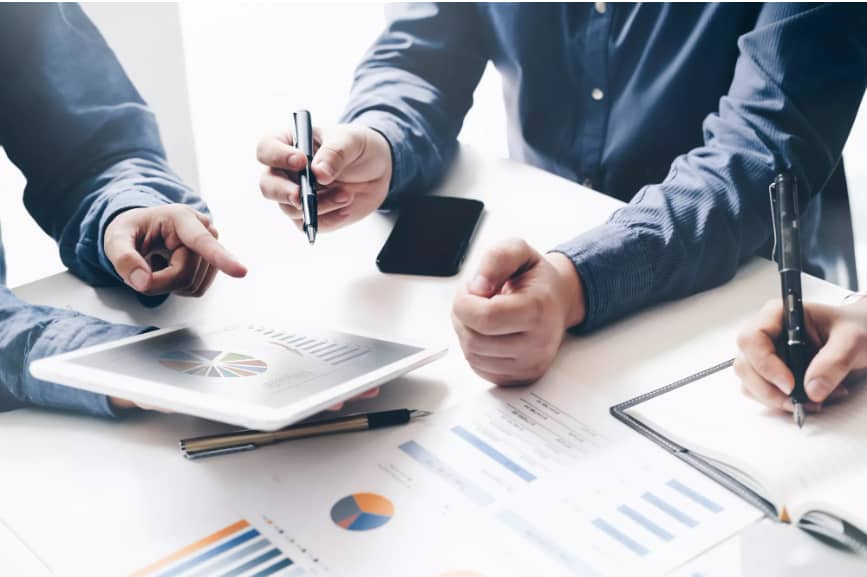 Why Should IT Consultants Work at Growin?
Growin is one of the top IT consulting firms in Portugal, and working here allows you to collaborate on exciting projects with the aid of a comprehensive tech stack. As an IT consultant moving to Portugal, you'll get to experience a new culture and enjoy a high quality of life without having to shell out the big bucks.
Challenging Projects
As an IT professional, you'll have the opportunity to expand your skills through innovative, challenging projects with tasks that vary in complexity from client to client. Growin, along with some of our clients, hosts coding games meant to get a benchmark for your skill set. This includes time trials (often around 6 hours) that later provides a percentage for you and your manager to gauge your performance.
Business Intelligence, DevOps, Data Science, and Machine Learning are a few of our project opportunities. Though we sometimes hire for specific projects, we always have projects in the pipeline for you to join in on. We'll work together to find the projects that best suit your skill sets and interests.
Continuous Professional Development
Your professional growth keeps your skills relevant and up-to-date. It also affords you greater job satisfaction as you'll always be ready to take on new opportunities. Aside from the government-mandated training provided for every employee, Growin actively encourages our IT consultants to take initiative in their professional development. Your manager will help you create a customized plan with the courses or programs you're interested in that align with your goals and skill set.
IT Consultants Can Work Remotely
Remote work is a defining element of our workplace culture—meaning you can enjoy the freedom and flexibility of remote work, too. Growin has a range of projects available for team members to work on, which gives you the liberty of choosing where you work from. While some projects require you to report on-site at either of our permanent offices in Porto and Lisboa, a good amount of projects do allow consultants to work remotely. Whatever your preference, you can rest assured that Growin will work overtime to accommodate you.
Achieve a Work-Life Balance
We believe in taking care of our IT consultants. All of our employees have access to a comprehensive health insurance plan. Team members also enjoy flexible schedules, extra holidays, and additional perks like gym memberships and restaurant and retail discounts.
Growin is also a member of the Joyn Group, which means access to a climbing wall and gym in our headquarters. As an added bonus, we also have a "playroom" with areas for ping pong and table soccer (otherwise known as foosball). New team members are also given an entire welcome party with drinks and snacks, which makes for a great start to professional relationships.
IT Consultants Career in Portugal
Living and working in Portugal as an IT professional has countless benefits. You'll enjoy an amazing quality of life, pay less for it, and experience remarkable cultural and social activities you'll treasure forever.
IT consultants at Growin work on challenging projects with advanced technologies. In the same breath, we encourage a strong work-life balance by offering remote work opportunities and noteworthy benefits. All of our employees receive competitive compensation, generous time off, and a healthcare plan to keep them up and running. Contact one of our team members to learn about our work opportunities today.
---