Find technology partners that grow with You
Building the best tech team for your company is not an easy task, but we can help you make the right call.
Because technology shouldn't be scary.
Services

Custom Software Development
Custom Software Development
We deliver custom-made digital products to your specific business and technical needs. Thanks to an incremental customer-led development process, we are able to ensure the products meet your customer's requirements. Even as specifications change by adapting to your own unique requirements and methods of working.

System Analysis
System Analysis
Poorly analysed and specified systems can significantly impact future operations, so our software engineers provide in-depth reports with improvement suggestions, if they spot areas which require such, whilst still adhering to your design guidelines and architectural principles.
Technical Expertise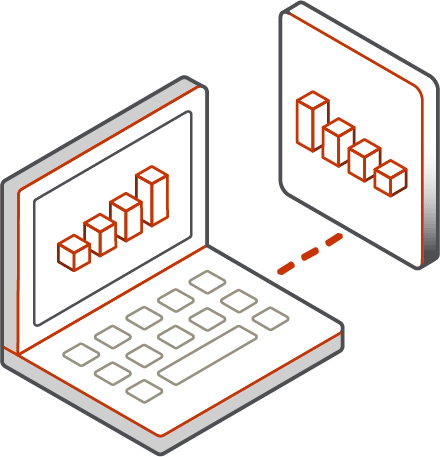 Service-based Systems
Our software engineers are specialized in building distributed systems, through the use of service-based and microservice architecture. If you are struggling with monolithic legacy systems that cannot reach your web-based customers, we can provide consulting and development services to adapt centralized architecture to web-facing REST based services.
Cross-platform applications
To provide the best mobile experience and native app performance to your users, we use cross-platform mobile development frameworks. This type of app development also eliminates the need to have different development teams for individual platforms, since its code can be shared across several platforms, including Windows, Android, and iOS, maximizing user reach for any given development time.

Scala development
All developers receive intense Scala programming training through our Scala Academy. Previous participants have gone on to deliver production systems for various clients. We have a constant growing pool of Scala talent due to our investment in training developers in the latest tools and techniques. Scala's mixed object oriented/functional programming model, combined with powerful libraries, allows for faster implementation of more robust systems easier to test and maintain.
At Growin we guarantee
Efficient customer-led development methodologies
Highly stable and committed IT teams
Team adaptability to your preferred development process customer-led development process
High levels of productivity
Software Quality Assurance through rigorous testing and review
Reliable and maintainable clean code
Flexibility through project personnel scalability
Effective team succession plans
Constant feedback and project updates
Effective and accurate metrics