< Back
February 16, 2022
The Big IT Recruitment Dilemmas—Labor Shortage
Discover how to find the best candidates to fill your roles with this in-depth look into the global labor shortage and what it means for IT Recruitment.
IT
IT recruitment
Labor Shortage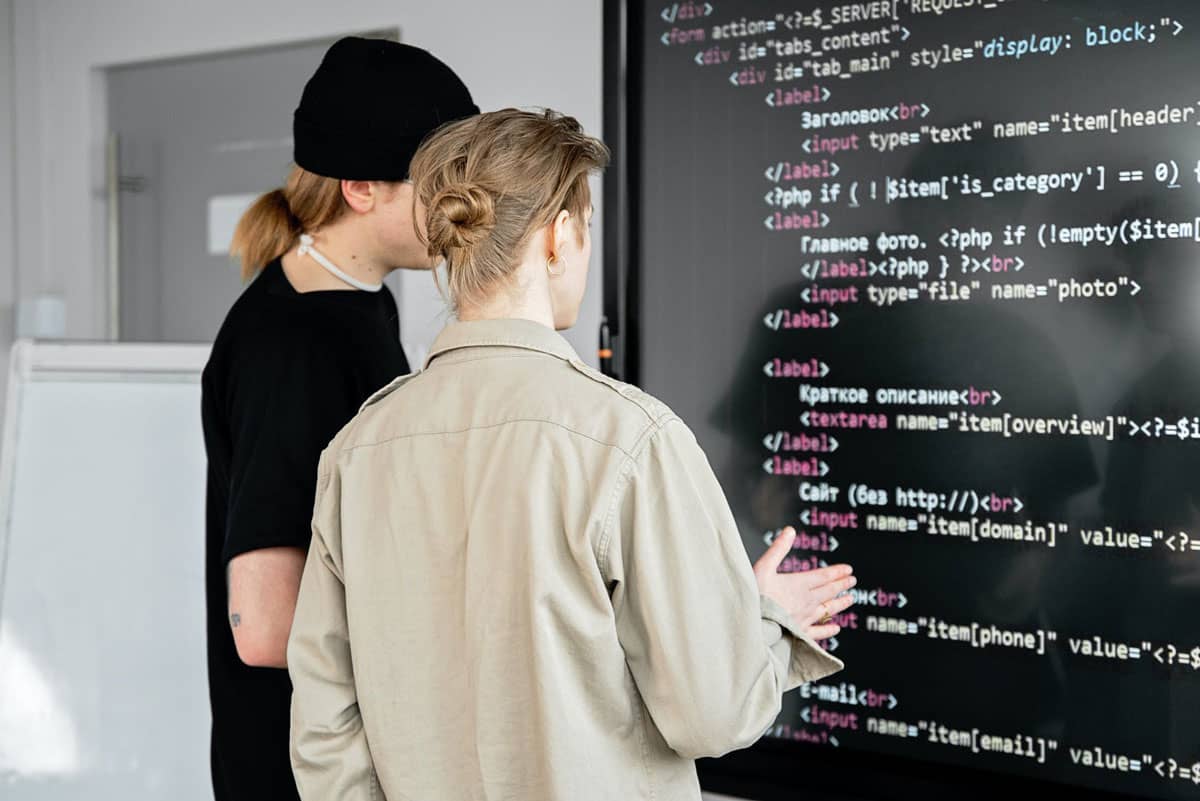 As of December 2020, the global talent shortage stood at 40 million skilled workers worldwide, notes research by the US Bureau of Labor Statistics. And indications are that the situation is only going to get worse. The same study predicts that by 2030, the global talent shortage is expected to reach 85.2 million.
This massive shortage is proving to be costly. Сompanies worldwide risk losing $8.4 trillion in revenue because of the lack of skilled talent. Putting corporate initiatives on hold isn't an option. What's required is a radical rethink of how companies approach their recruitment strategies. In this post, we'll discuss the challenges in IT recruitment, what is fueling the labor shortage, and what you can do to attract and retain top development talent.
Increased Demand for Highly Skilled IT Workers Fuels Labor Shortage
The demand for highly skilled IT workers is at an all-time high and digital transformation is the driving force, with Artificial Intelligence (AI) and Machine Learning, Cloud Adoption, and Big Data the top digital transformation trends on the rise.
The level of expertise required to fill these roles are beyond the capabilities of lower-level developers. Finding talent for these positions is becoming problematic. There are projections that the labor market will add 316,000 software developer jobs over the next 10 years. By comparison, lesser-skilled computer programmer jobs would decline by 9% to fewer than 193,800 jobs by 2029. These numbers highlight the shift towards higher-skilled IT jobs.
Challenges in IT Recruitment Leads to Labor Shortage
According to a Global Knowledge study, the global IT skills gap has jumped by 155% in just three years. What is causing such a significant gap? Unfortunately, the labor shortage does not have a single source as there are several contributing factors.  Let's expand on these.
Insufficient Computer Science Education
At the core of the developer, the labor shortage is the lack of formal education. Code.org estimates that only 47% of high schools teach computer science. Without exposure to computer science and the lack of fundamentals, many simply aren't interested in pursuing the field. And among those who do pursue a career in the STEM (science, technology, engineering, and mathematics) fields, only 11% of them study Computer Science. Given this, it's no surprise that over 80% of North American IT departments have significant skill gaps.
Over-The-Top Job Requirements Impact on IT Recruitment
The job spec is an effective initial filter to weed out unqualified candidates. However, problems arise when those requirements are so wide-ranging that no candidate could ever possibly meet them all.
The point ably reinforced by the district president for Robert Half Technology, Ryan Sutton:
"If you have a laundry list of responsibilities and skills needed for the position, it's highly unlikely you'll find a candidate who will fit the description. Plus, it may deter professionals from applying, since they may only have half or less of the requirements posted."
Problems like this become more pronounced when considering the technical requirements listed in many job postings. Technologies such as Artificial Intelligence (AI), Robotic Process Automation (RPA), and Machine Learning (ML) are all driving digital transformation efforts. However, each of these technologies is so new that any company would be hard-pressed to find expert candidates in these areas.  The numbers support this assertion. A 2018 global study by Element AI estimated that of the 22,000 Ph.D.-educated researchers working on AI development and research, only 25% are "well-versed enough in the technology to work with teams to take it from research to application."
The problem is compound when companies lean heavily or only on credentials. A 2019 StackOverflow survey showed that only 42.5% of programmers hold a Bachelor's degree. This focus on credentials excludes candidates who have gained knowledge through non-traditional methods such as boot camps or self-taught learning. A recent HackerRank study notes that 72% of hiring managers that have employed boot camp grads believe they are just as well-equipped for the job as those with four-year degrees. A point not lost on tech giants such as Apple, Google, and IBM who have all recognized the value of alternate learning paths and experiences.
Limited Career Development Opportunities
A recent survey determined that 39% of developers want the chance to work with new technology in a new job and 35% want growth or leadership opportunities in a new role. However, another report found that less than 60% of organizations offer formal training for technical employees.
Given tech's rapidly changing pace, developers can quickly lose motivation in stagnant roles.  Not only that, the further they fall behind in their skills development efforts, the less valuable they become to the company. When that happens, what was once your best asset can become a liability.
Career Development Opportunities Help Curb IT Labor Shortage
Stack Overflow's 2020 developer survey shows that "growth or leadership opportunities" were number four on a list of reasons why developers looked for new jobs. Opportunities for professional development were also the fourth most influential factor when considering job offers. This means employers will need to be in tune with the trends and focus heavily on learning and development for developers.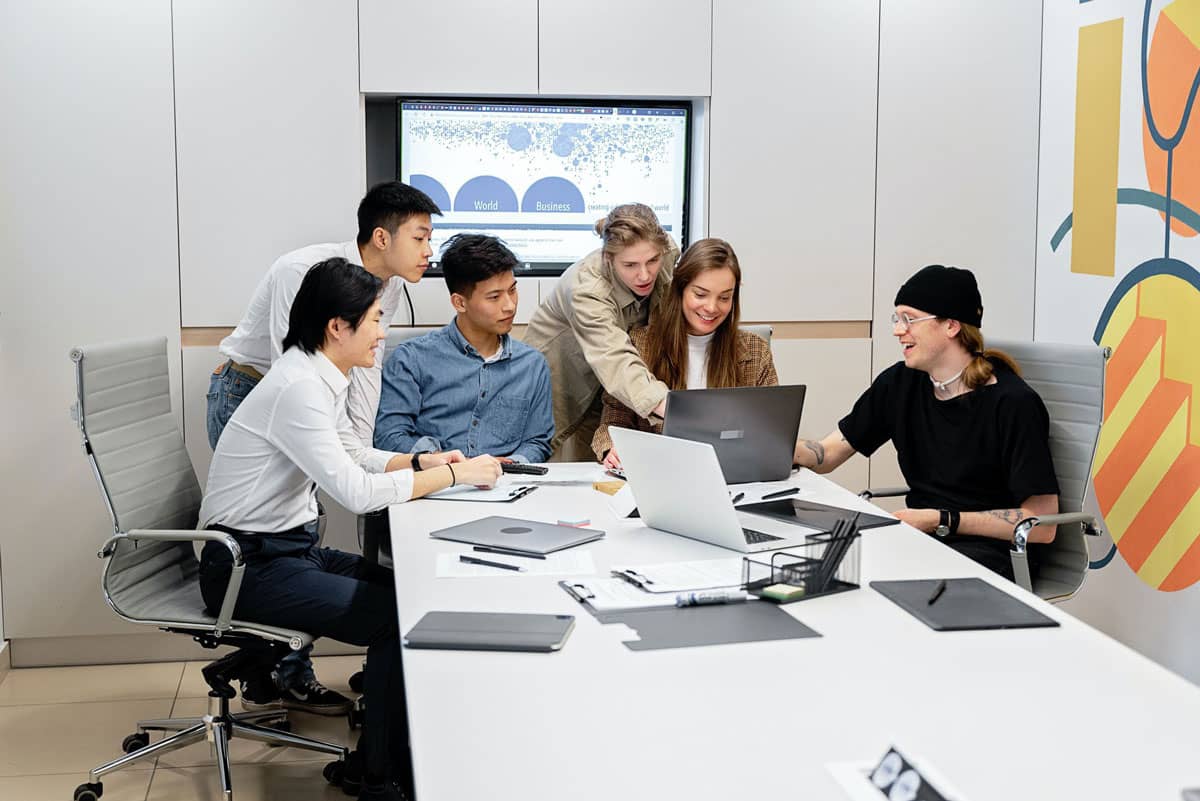 The IT labor shortage could be the result of many developers feeling as though "they have no place to go." Developers want the opportunity to be challenged, to grow, to advance. For many, the reality, unfortunately, is that there are no clear paths forward for them to pursue. Companies will need to develop formal advancement plans to keep their developers engaged. This could be a challenging task as the career path of a developer isn't as linear as some may believe.
Some developers enjoy technical roles and have no desire to pursue management positions. These should be given opportunities for upward mobility in non-managerial positions. On the other hand, there are developers seeking to explore non-technical IT roles as part of their career progression plans. They will need formal training to evolve into these positions. The bottom line: Developers need a dual career path from which to choose. That way, they can feel in control of their careers.
Individual Contributor Track
Those who want to remain close to technology can opt to remain as individual contributors. Their career path here might take in roles such as:
Junior Developer

Mid-Level Software Developer

Senior Developer

Technical Lead

Software Architect
Management Track
Individuals on the management track can move from Senior Developer functions into more project-based roles:
Team Lead

Engineering Manager

Head of Engineering

VP of Engineering
Establishing Career Advancement Roadmap
The first step in establishing a roadmap is to list the skills and competencies for each role. This will help provide clear direction for developers to see how their skills fit in with each role. It will also help them determine which roles they would like to pursue as they advance. The next step is to create a roadmap for how the employee can move along each track with clearly defined roles and responsibilities.
Lastly, outline the process for moving along the roadmap. What are the guidelines for promotion? What is the selection process? Is there a time requirement for each role? Make all of this information transparent so that developers know what is required to reach new levels in their careers.
Lowering Barriers of Entry in IT Recruitment to Combat Labor Shortage
Rather than relying on a laundry list of unrealistic requirements, companies will need to reassess what is important in each candidate. Establishing more realistic expectations widens the talent pool. It opens access to a diverse range of candidates that might not otherwise get the chance to showcase their fit for the organization. Companies need to remember that every candidate is unique, there is no one size fits all approach. Each candidate should be evaluated based on their individual strengths and what they bring to the job.
Consider Those from Non-Technical Backgrounds
The labor shortage in IT can be drastically reduced when workers with non-technical backgrounds are included in the candidate search process. Clair Collins, head of products and services for the Women into Science and Engineering (WISE) Campaign argues that traditional hiring for technology roles excludes candidates from non-tech backgrounds, even though many possess transferable skill sets.
Many companies leverage the expertise of their line of business workers to perform data integration tasks. These workers, known as citizen integrators, help speed IT initiatives by empowering business users with the tools they need to develop the solutions they need. Many of these individuals have transferable skills such as:
Problem-solving

Data analysis

Basic system design strategies

Process analysis

Requirements gathering and analysis

Project management

Research

Critical thinking
Consider Those With Non-Traditional Learning Experiences
The majority of software developers are self-taught. Stack Overflow's 2019 developer study shows 60.1% of developers say they have "taken an online course in programming or software development," such as a MOOC or Bootcamp program. Around 86.8% say they learned a language, framework, or tooling without any sort of formal coursework. That said, many of the skilled workers that companies are looking for do not have formal training. But, crucially, many of them have extensive hands-on experience in highly sought technologies.
A case can also be made for those who attend boot camps. An analysis of employment data by tech education resource company SwitchUp found that boot camps "offer similar, and in some cases higher, in-field employment rates compared to computer science degrees from well-known and respected universities," including UC Berkeley, Brown, and Princeton.
Train to Hire Initiatives
Many companies are taking a different approach to address the developer labor shortage, including career development, internships, or boot camp offerings to attract new workers. These programs enable companies to identify potential hires. With this approach, companies can teach specific skills needed and can evaluate each candidate based on their performance during the training sessions.
IBM's Tech Re-Entry Program is a great example here.  Their global program is aimed at talented technical professionals who have taken a hiatus and are now looking to resume their careers. This paid returnship program enables you to work on projects that match your expertise, interests, and abilities and could lead to full-time employment.
During your returnship, you will have the opportunity to update your skills in a contemporary work environment. You will also have access to the latest tools and technologies available and work alongside multi-disciplinary teams to hone your expertise and deliver on client-critical solutions. This affords the opportunity to experience the breadth of IBM resources while updating your expertise, developing new skills, and forging new relationships.
A case can also be made for those who attend boot camps. An analysis of employment data by tech education resource company SwitchUp found that boot camps "offer similar, and in some cases higher, in-field employment rates compared to computer science degrees from well-known and respected universities," including UC Berkeley, Brown, and Princeton.
Count on Growin to Help You With Your IT Recruitment
The demand for highly-skilled IT talent has companies scrambling to fill critical roles amidst a rapidly shrinking talent pool. The longer these roles go unfilled, the longer companies must sacrifice important IT initiatives. Despite the labor shortage, there are ways to get the best value from the available candidates.
Growin is an IT consultancy agency that can help you find and retain the expert talent you need. We offer remote software development staff to expand your technical team and capabilities. We offer a dedicated software development team that works to adapt to your needs business objectives.
If you'd rather have a turnkey approach, we can develop a personalized project solution. That way, you can focus on your business while leaving the heavy lifting to us. Reach out today and we'll help find the IT solution that is best suited for your specific needs.
Discover how to find the best candidates to fill your roles with this in-depth look into the global labor shortage and what it means for IT Recruitment.
– – – – – – – – – – – – – – – – – – – – – – – – – – – – – – – – – –
---