< Back
May 12, 2023
IT Career Growth: 6 Tips to Nail an Interview
Climbing through your IT career may pose several challenges, but in this article, you'll walk away with an ironclad plan to nail your next IT job interview.
Career Growth
IT Career
Job Interview
Though admittedly daunting, job interviews are a necessary discomfort if you wish to advance your IT career success. IT job interviews introduce a unique host of obstacles, though none of them insurmountable with the right preparation and understanding of the ins and outs of how to nail an interview.
It goes without saying that technical skills are imperative to have and showcase in any IT job interview. However, you also need to effectively demonstrate your soft skills—such as your ability to listen and communicate effectively. This is why understanding who you are as a person and your skill sets beyond IT are just as important as researching the company you are applying to.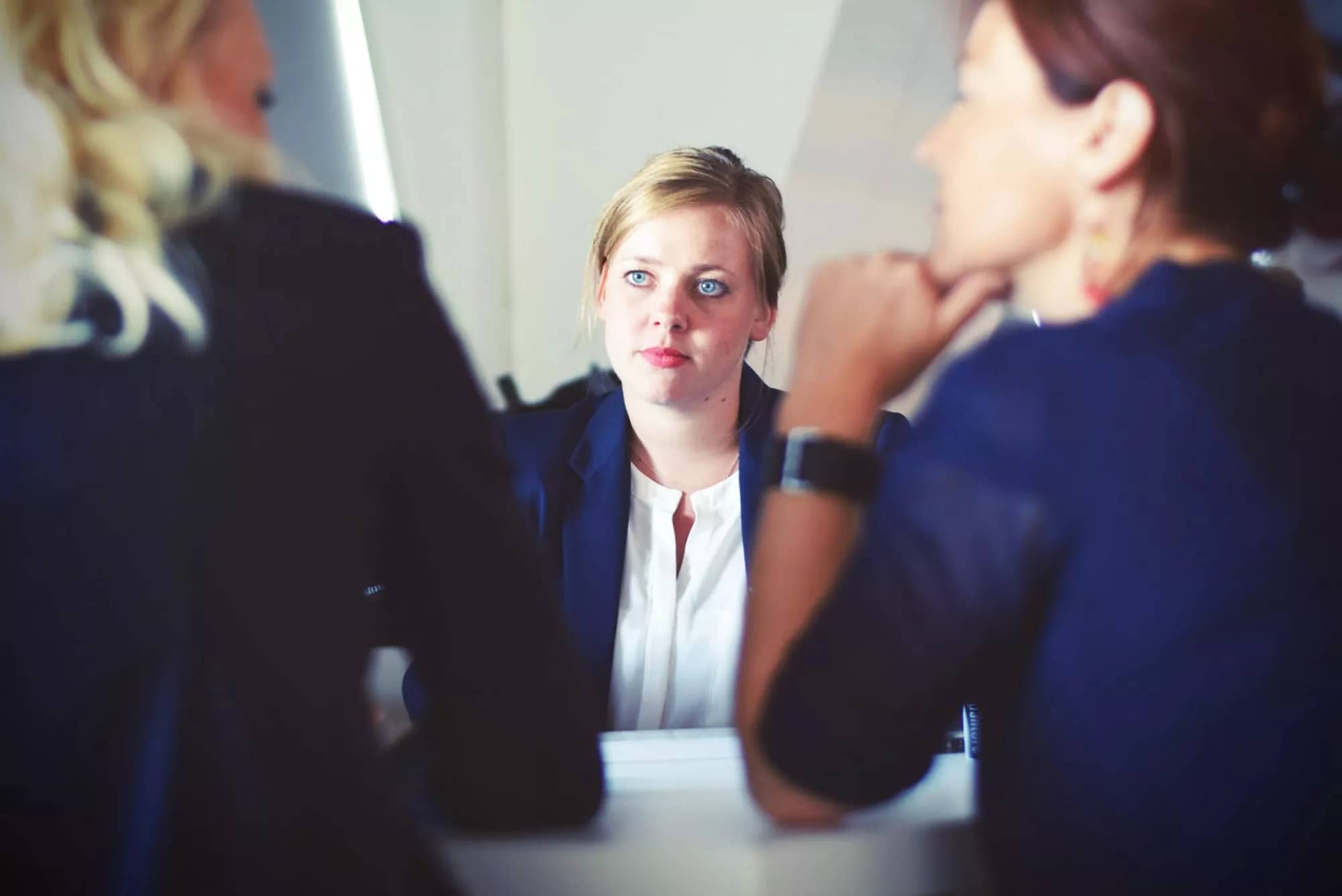 How to Nail an Interview: Do Your Research
As the old adage goes, failing to prepare is preparing to fail. Although businesses will have to do some level of onboarding/training with new employees, they'll ideally find someone ready to hit the ground running. You can demonstrate that you are the one for the job by simply doing some background research.
Start by reading up on the company website. This will give you the insight you need to relate your skills and vision directly to the hiring company. Ensure you also research the role by reading up on the job description and what it entails. It's also important to uncover what the business's IT needs are and what its past IT ventures have included. If possible, also research the interviewer and the position they hold in the business.
With adequate research, you will be better equipped to tackle any questions that come your way. Furthermore, it will allow you to speak with far more confidence and enthusiasm. And more often than not, that confidence can set you apart from your competition with similar resumes.
Perhaps most importantly, good research guarantees that your rights aren't trampled. Understandably, it may feel like your interviewers are in a position of power. Nevertheless, there are still boundaries that may not be crossed and questions that shouldn't be answered. This includes questions about your family, marital status, sexual orientation, and religious beliefs.
Understand Your Selling Points
When deciding how to nail an interview, it's useful to think of yourself as a brand. This will lead you to ask the correct questions about yourself. What do you represent? What are your strong points? Why should anyone pick you over competitors? What do you bring to any tech team?
Know the answers to these questions and practice relaying them with confidence. It will help you sell yourself effectively during an interview. Additionally, have examples that demonstrate any positive qualities you bring up. If you say you're a good leader, then you should be ready to discuss past cases where you have effectively led an IT team.
In the IT realm, your selling points are not limited to your technical skills. Your soft skills—such as empathy, communication skills, and listening skills—are vital when dealing with clients. These are qualities worth highlighting, especially if you expect to be working as an IT consultant. As such, it's a good idea to come prepared with examples of past instances where you have had to apply soft skills to solve problems.
Prepare for Common Interview Questions
It's impossible to predict precisely how your IT interview will turn out, much less whether you'll nail it. However, some common questions are likely to come up. Preparing for them can give you an advantage. Questions you can expect to pop up include:
Tell me about yourself.

Why are you interested in this role within our company?

Have you been part of a development team in the past?

What are your technical skills?

What computer programs are you experienced in?
You should also familiarize yourself with your curriculum vitae (CV). Your interviewer will have it on hand, so you should be able to elaborate on any information contained within it. Perhaps most importantly, be aware of your experience, and how it makes you a good fit for the vacant position. If you have worked on any significant IT projects or worked for notable IT companies, these are well worth mentioning as they highlight your past successes.
Make a Good First Impression
First impressions matter, which is why putting your best foot forward is an essential part of how to nail an interview. If the interview is in-person, you can make a good first impression by showing up on time, dressing smartly, and greeting your interviewers with a pleasant smile. A remote interview will still require formal attire, and you can ensure punctuality by preparing all your equipment well before the meeting begins. Though these seem like minor details, they go a long way toward proving that you are effective, organized, and someone that can be relied on.
Be conscientious about making direct eye contact, as doing so signals confidence, trustworthiness, and good self-esteem. This may not come naturally to some, depending on your cultural background and personality, but it is something that can be practiced. Furthermore, if you're in a chair, sit up straight with your shoulders relaxed. Slouching, in addition to being bad for your posture, also makes you look timid or inattentive. Avoid it at all costs!
Moreover, in your valiant attempt to make a good first impression, be careful to also balance it with being your authentic self. Don't morph yourself into what you expect your interviewer wants. It is easy to sniff out phoniness, and any disingenuousness will not reflect well on you. Not to mention, you're likely going to be working closely with your interviewer. The person they interview on Friday should be the person who walks in on Monday, full stop. So, focus on positive traits that you know you truly hold and allow your genuine personality to shine.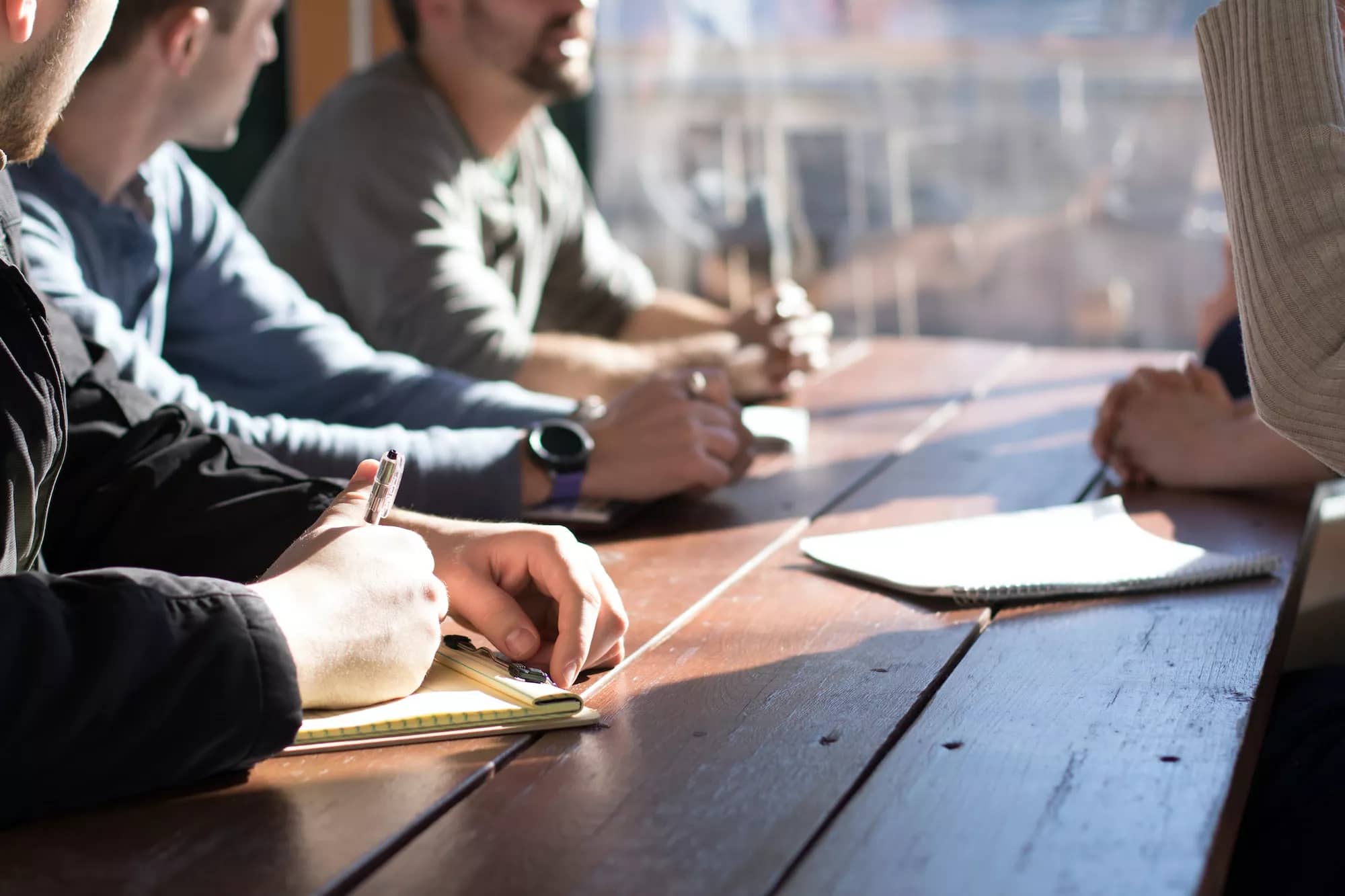 Prep Your Own Set of Questions for the Interviewer
It is important to spend adequate time preparing for possible questions that may come your way. This shouldn't distract you from the need to prepare your own questions for the interviewer. By asking your own questions, you show that you're thinking about the bigger picture, that you have a genuine interest in the business, and ultimately that you care.
Typically, at the end of an interview, the interviewer may ask you if you have any questions. If you simply shrug and say you have no questions, your interviewer may interpret it as a sign of disinterest. Instead, ask about what happens in the next stage of the hiring process should you be accepted, or how an IT career usually develops within the company so you can understand what awaits. 
Follow-Up Quickly
When planning how to nail an interview, you'll notice that there are a lot of things that are out of your control. This means you should do your best at the things you can control—like sending a thank you note to stand out from other candidates. This can be done through a physical letter or via email. Either way, be sure to do it within 24 hours of your interview.
A thank you letter doesn't need to be long, nor complicated, either. All you need to do is thank the interviewer for their time and let them know that you appreciated the experience. If you wish, you can also include any additional information about yourself that you may have forgotten to mention in the interview.
You CAN Nail An Interview and Start the IT Career You Want
Figuring out how to nail an interview is tricky for any IT professional. Naturally, it makes most IT workers nervous. As discussed, preparation will help you tackle any questions that come your way. It'll also boost your confidence walking into the interview if you know you've done your homework. Understanding your strong points and how to articulate them is also an invaluable skill when it comes to IT job interviews.
IT professionals hoping to break into and grow in the industry must also be concerned about networking. It is often cynically said that "it's not what you know, but who you know." This isn't true, as skills are highly important, however, knowing the right people does give you access to important knowledge and opportunities. With Growin, you can begin growing your career network on LinkedIn.
Growin Can Help IT Professionals Network on LinkedIn
LinkedIn is among the most critical social media sites for professionals looking to advance their career success. It's attracted more than a mind-bending 830 million users, after all! The site is specifically important in the IT industry, as it's trusted among B2B companies.
Growin is an excellent LinkedIn connection for ambitious IT professionals. We have proven our value in the IT industry, as we provide high-quality teams for businesses that have back-office needs. This is especially useful for startups that may need outsourcing to handle non-core functions. Our IT professionals are some of the industry's top talent, making them excellent individuals to have as part of your network.
Interested in growing your IT Career? Contact Growin today.
---