Free eBook
A Beginner's Guide on How
to Start Programming in Scala
A Beginner's Guide on How to Start Programming in Scala
Have access to a set of resources and libraries
to get you on the right track to becoming
a (more attractive to hire) Scala Developer
Have access to a set of resources and libraries to get you on the right track to becoming a (more attractive to hire) Scala Developer
Scala is one of the most used programming languages, but not all schools are prepared to teach it. That's why developers need to learn Scala by themselves or through company's technical academies, like Growin Scala Academy.
If you want to start programming in Scala, this is the right first step for you.
With this guide, you will:
Learn how to begin your own Scala journey;
Take a guided tour through Lightbend's frameworks and libraries;
Dive into the next Scala level with Haskell, Catz, etc.;
Know more about Growin's Scala Academy.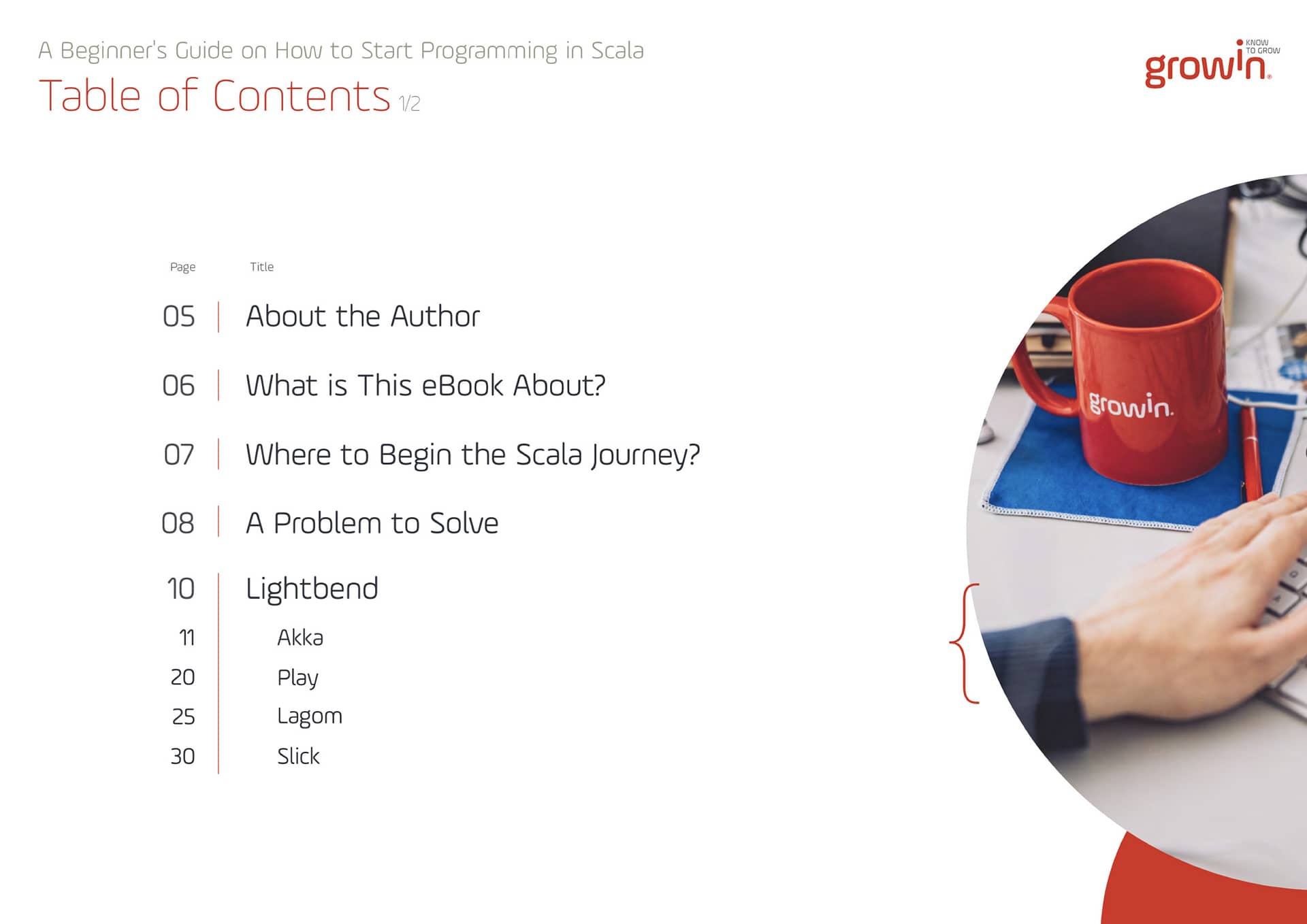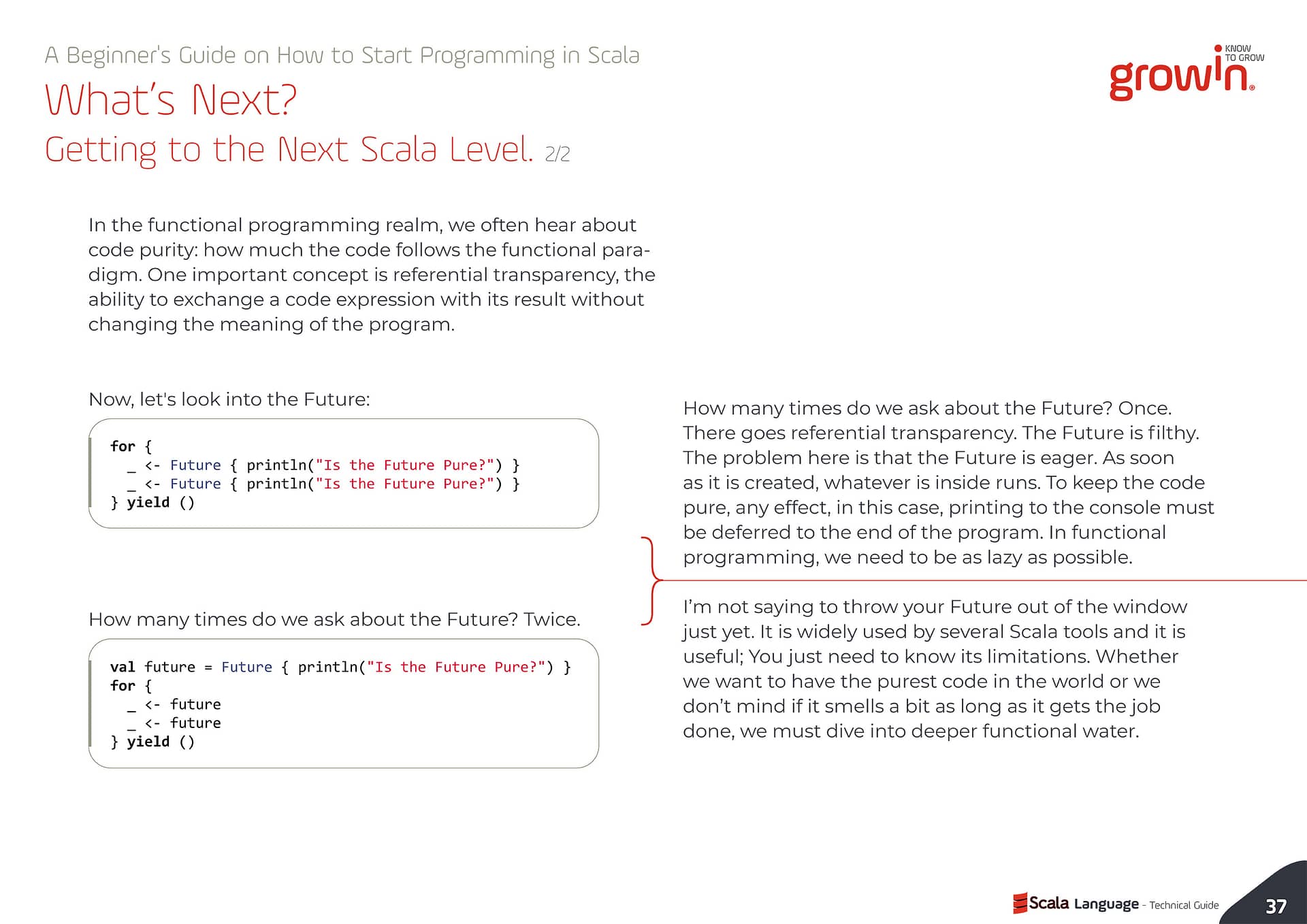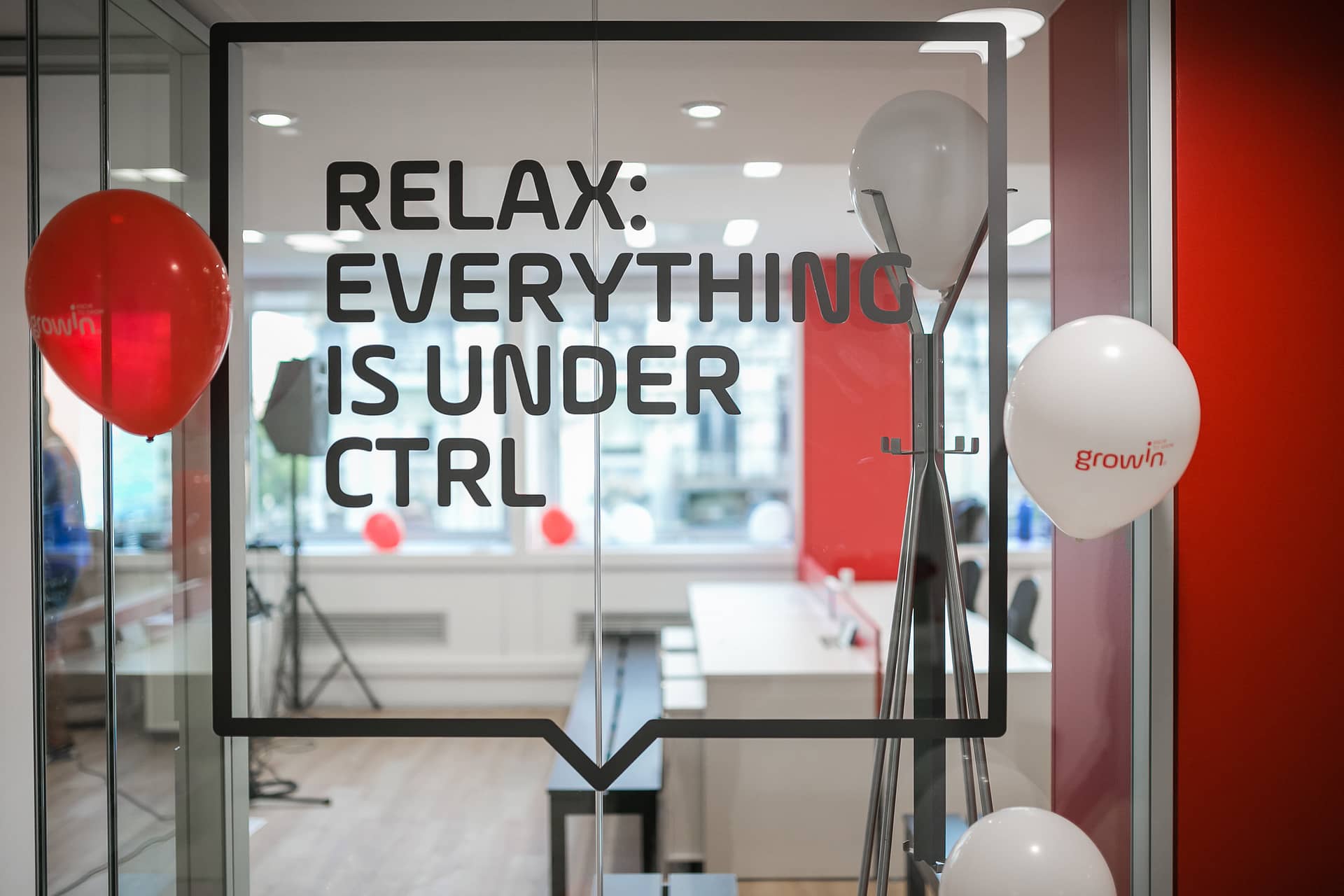 About us
Growin® is a consulting firm that provides IT services through specialized software development teams (outsourcing and nearshoring).
The company was founded in 2014, has 200 employees, and earned more than 7 million euros in 2019. Since 2015, it has been consecutively elected by the Great Place to Work® Institute as one of the best companies to work for in Portugal. Growin has competency centers in Lisbon and Porto, which work with different technologies (frontend and backend) and operate for different countries worldwide. For more information, visit www.growin.com.
Copyright© Growin® 2020. All rights reserved.